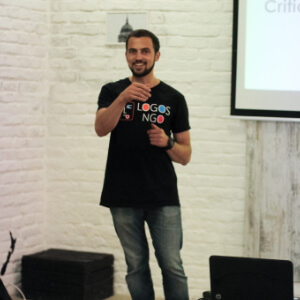 Hello, my name is Emir and I am head of Logos in Ukraine. I started Logos with a group of friends in 2013 and since then this organisation is a great part of my life.
Before that I worked in NGO areas since 2005 when I was a member of international youth organisation AIESEC.
Currently Logos is my main interest and work. Together with our big Logos family I'm trying to bring positive changes and provide opportunities for young people.
My main profession is business-trainer. I've been doing this for the last 6 years and continue working as a trainer in non-formal education.
Projects that I implemented