Within the movement we organize such online and offline activities as youth exchanges and training courses, local workshops and run a Facebook page. At this page you can find many different, interesting and fun information and data about Critical Thinking.
This past year we have grown a lot. From a small yet ambitious movement that boosted February 2018 to a thousand supporters all over the world. Within the movement there were organized 10 Erasmus+ projects and planned more, a lot of workshops and local events regarding the topic for more than 250 people. At every project Logos organizes there is a session about Critical Thinking. Also we have a coordinator, working for the movement.
At numerous training courses and youth exchange we created tons of useful information on critical thinking and media literacy – workshop outlines, infographics, posters, videos, games, quests and more. All of this information is available at our Google Drive and in the Materials section
And countless amount of people we influenced so far and will in the future. Switch on your brain!
Projects implemented within Skepsis movement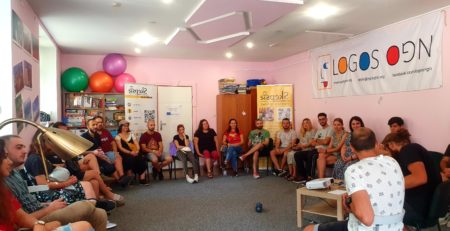 Critical force was a training course that took place in Poznan, Polan in July, 2021. This training course was...
Read More